THE BRAND
Lotta was started in 2022 by Kim Strijd. It all started with some designs for own use, till more people asked her of what brand the jewerly were, from that moment Lotta became a brand.
Where does the name 'Lotta' come from, Lotta is the Italian translation for the lastname of Kim 'Strijd'. And because Kim gets a lot of inspiration from Italy, she chose the name Lotta.
Lotta's jewelry is chic, playful and unique. Whether you're going for a timeless chic look or a young colorfull look, we have the perfect piece of jewelry for you! Inspired by the sea, sun and beach of Italy!
HANDMADE WITH LOVE
All our jewelry is handmade by our designer Kim. You will never recieven a piece of jewelry that was not personally made, checked and packed by us.
The materials we use are made of high quality and (often) also handmade. Like our handmade glass beads (some of which come from Italy). We only use natural fresh water pearls and gold plated accessories. Because the beads we use are handmade and the pearls are natural, no piece of jewelry is the same, so each piece is unique. Each handmade piece is made to order in The Netherlands and the making of your order takes approximately 3-5 days.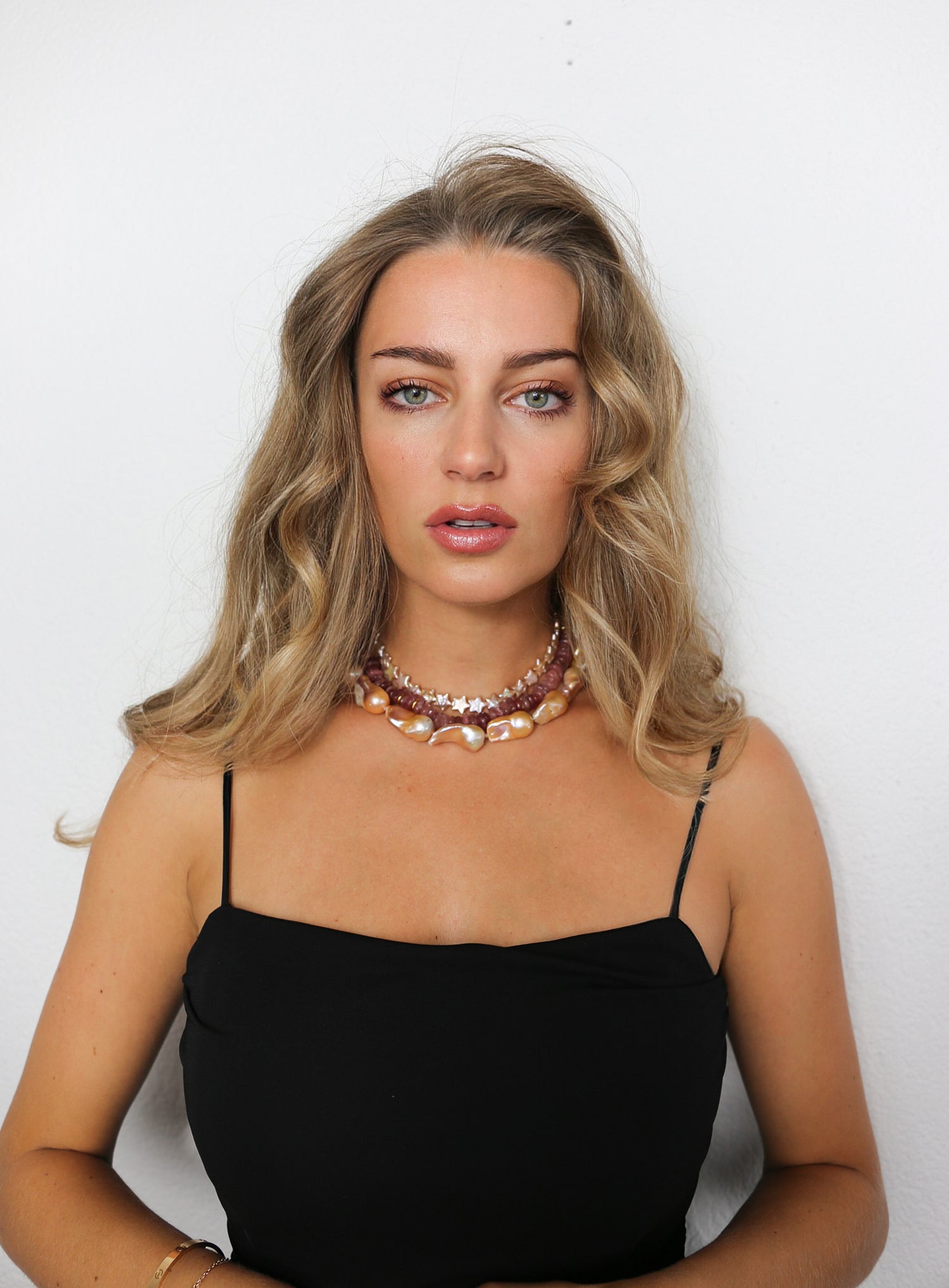 SUSTAINABLE
All our jewelry are made by order, which means we have no stock, all orders are made by hand and shipped within 1-3 days. Because we have no stock, we have no product leftovers.
We try to avoid plastic as much as possible, which is also reflected in our packaging. Every piece of jewelry comes in our reusable LOTTA wallet, here you can protest and store your jewelry, also our boxes that we use for shipping are made of recycled cardboard.
Materialen
We werken met 'veel' handgemaakt producten zoals echte zoetwaterparels, echte schelpen met bladgoud en handgemaakte glazen bedels en kralen. Daarom kan het zo zijn dan niet elk item het zelfde is.
De bestelde items kunnen iets verschillen van de items op de foto's op onze website.

Dit komt ook omdat all items met de handgemaakt zijn, daarom verschillen ze altijd iets van elkaar. Maar daarbuiten is elk item weer uniek en mooi op zijn eigen manier!